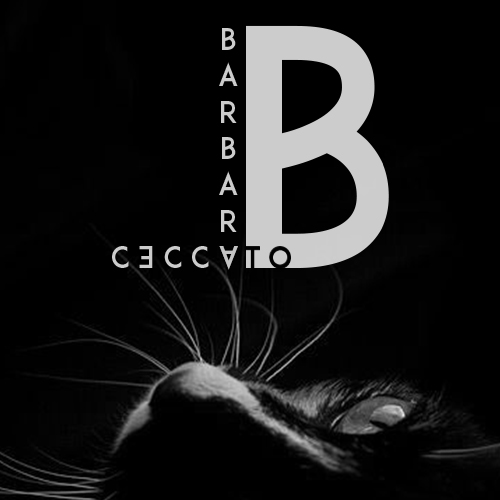 Hi! I'm
Barbara!
Digital Designer
Was born and raised in Milan. I studied advertising graphics and web communication at Università Cattolica in Milan, and later I studied 3D at the Istituto Europeo del Design. I started working as web designer for Buongiorno where I stayed 3 years, then I began working in videogames at Milestone in Milan. In these last few years I have collaborated with various web communication and advertising companies, working also abroad on the film 'La mechanique du coeur' by Bresson
Full name
Barbara Ceccato
BORN
22- December – Milan, Italy 
Mail
ceccatobarbara[at]gmail.com
App Mobile
Emit Feltrinelli -
2014-2015
Java, Android Studio, Unity, Eclipse
3D Artist
Istituto Europeo di Design -
2005
Web Directory
Università Cattolica del Sacro Cuore -
2002-2003
Multimedia Director, HTML, flash, XML, Premiere
GRAPHIC DESIGN
IPSC Prof Serv Comm E Pubbl M. Dudovich -
Graduation May 2002
photography, marketing, graphic design, art history
Digital Art - Motion Designer
Armando Testa srl -
April 2016 - Current
Creation and animation for digital components inside a tv spot and facebook communication. The first client is TIM and succeed any project for IPER and IPER DRIVE. Another job in Armando Testa is the making storyboard for Pan di Stelle, Baci Perugina and IW BANK.
Digital Art Director
ARTEMEST -
June 2015 - April 2016
post production still life, creation of newsletter and updating product on website.
Web Designer
ONE SRL -
2013-2014
updating of website http://integralconstellations.it/ www.one.biz creaton of newsletter, graphics element for website and organizzation events.
Environment Artist
Walking the dog - Brussels Area, Belgio -
June 2012 - 2013
Creator of 3D elements with texturing and UV for the film "La Mecanic du Cor" by Europacorp which will be released in February 2014. Programmes used: XSI, Maya, Mudbox
3D - 2D Artist
Virtual Identity -
2009-2010
3D Modeling and Creation of graphic interface of the videogame: Horrible Histories for Nintendo DS and Wii Programmes used: Photoshop, XSI
Motion Designer
Insert Coin (Genova) -
2008
Compositing and Motion graphics of DeeJay tv and "Barria" by Giuseppe Tornatore
Milestone srl
3D - 2D Artist -
June 2012 - Current
Creator of 3D graphic elements and menu aesthetics In these projects: SBK07, MOTOGP08 E SBK08 for XBOX 360, PC PSP, WII Programmes used: 3D Studio Max, Photoshop, Flash
Buongiorno
Illustrator :: Web Designer -
2003 - 2005
Web designer and illustrator for site content and Mobile minisites, for clients such as: Pringles, Gilette, Ferrarelle ecc.. Softwere: Photoshop, Flash, Dreamweaver
Professional Skills
After Effects - Adobe Edge

100%

Indesign - Illustrator

95%
Website - Social AD - User Interfece
SEND ME A MESSAGE
ADDRESS
Milan, Italy
PHONE
MAIL
ceccatobarbara@gmail.com