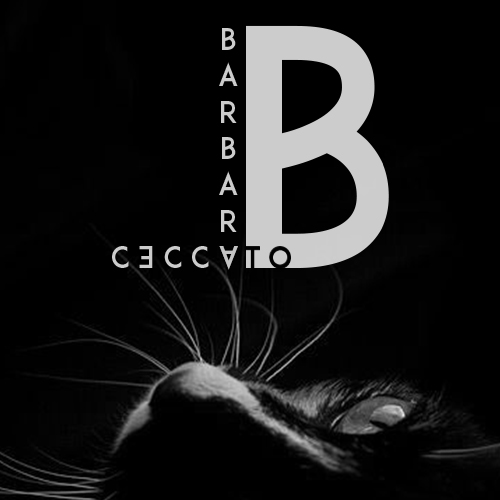 Hi! I'm
Barbara!
Digital Designer
Was born and raised in Milan. I studied advertising graphics and web communication at Università Cattolica in Milan, and later I studied 3D at the Istituto Europeo del Design. I started working as web designer for Buongiorno where I stayed 3 years, then I began working in videogames at Milestone in Milan. In these last few years I have collaborated with various web communication and advertising companies, working also abroad on the film 'La mechanique du coeur' by Bresson
Website - Social AD - User Interfece
Professional Skills
After Effects - Adobe Edge

100%

Indesign - Illustrator

95%
App Developer Mobile
Emit Feltrinelli -
2014-2015
Java, Android Studio, Unity, Eclipse
3D Artist
Istituto Europeo di Design -
2005
Course di Direttore Mutimediale
Università Cattolica del Sacro Cuore -
2002-2003
HTML, flash, XML, Premiere
GRAPHIC DESIGN
IPSC Prof Serv Comm E Pubbl M. Dudovich -
Hig school of graphics designer
photograpy, marketing, graphic design, art
Digital desiner
I-Glue -
November 2016 - Dicembre 2017
Graphic designer for "ti trovo" Axelero's project
Digital Art - Motion Designer
Armando Testa srl -
April 2016 - November 2016
Storyborad creation to di Stelle, Baci Perugina and IW BANK.
Digital Art Director
ARTEMEST -
June 2015 - April 2016
post producion, still life, e creation newsletter for e-commerce website Artemest.com
Web Designer
ONE SRL -
2013-2014
update to website http://integralconstellations.it/ www.one.biz creaton of newsletter, digital elements
Environment Artist
Walking the dog - Brussels Area, Belgio -
June 2012 - 2013
Envirioment artist to "La Mecanic du Cor" di Europacorp Softwere Used: XSI, Maya, Mudbox
3D - 2D Artist
Virtual Identity -
2009-2010
3D/2D modeling to Horrible Histories game to Nintendo DS e Wii Softwere used: Photoshop, XSI
Motion Designer
Insert Coin (Genova) -
2008
Compositing e Motion graphics to DeeJay tv and "Barria" by Giuseppe Tornatore
Milestone srl
3D - 2D Artist -
June 2012 - Current
Creation menu for videogame: SBK07, MOTOGP08 E SBK08 for XBOX 360, PC PSP, WII softere used: 3D Studio Max, Photoshop, Flash
Buongiorno
Illustrator :: Web Designer -
2003 - 2005
Web designer for Pringles, Gilette, Ferrarelle ecc.. softwere used: Photoshop, Flash, Dreamweaver
stand me a mail
adress
Milan, Italy
MAIL
ceccatobarbara@gmail.com